Air Cooler Chiller Machine Air Cooled Chiller Water Cooled Chiller

1. Eurostars water cooled chiller main characteristics
(1)Indoor installations
(2)Incorporate the use of cooling towers
(3)Standard model 30~1000 tons
(4)Condensing pressure switch available to control the fan
(5)Factory run-tested for easy and sure start up
(6)High efficient shell and tube evaporator( Plate type is optional for smaller cooling capacity)
(7)Remote communications (optional for controller display separate from chiller

2.Eurostars water cooled chiller series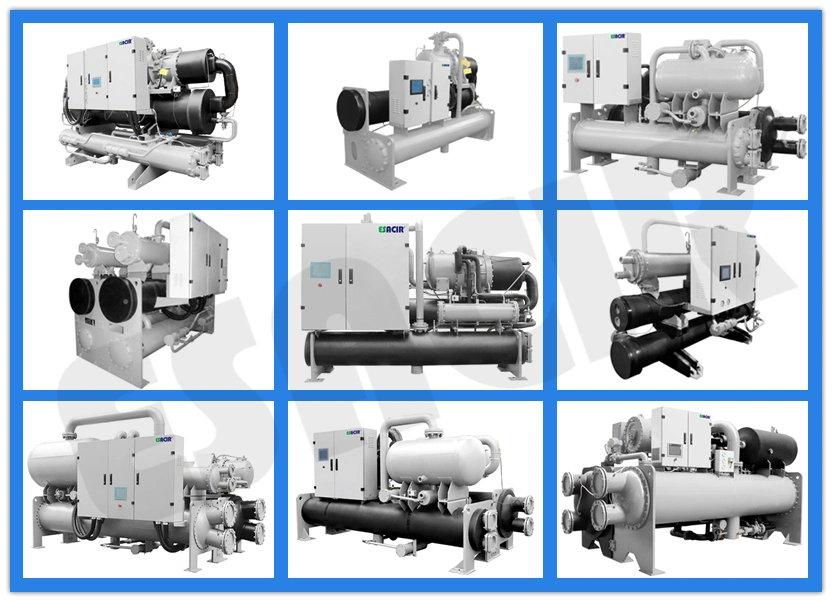 Water cooled screw chiller(with dual compressors,dual condenser)
Water cooled screw chiller(with single compressor, single condenser)
Water cooled screw chiller(with flooded evaporator)
Water cooled screw chiller with heat recovery
Water cooled heat pump chiller
Water cooled heat pump chiller with heat recovery
Water cooled flooded screw chiller with heat recovery
Water cooled flooded heat pump chiller
Water cooled centrifugal water chiller
3. Eurostars water cooled commercial screw chiller brief technical data
Please ask salesman for detailed complete data or visit our website:
eurostarschiller.en.made-in-china.com
eurostarschiller.en.made-in-china.com
Water Cooled Chiller Unit with Heat Recovery(R407C)

Model ESGW ~

031SOVN

041SOVN

055SOVN

067SOVN

075SOVN

089SOVN

101SOVN

108SOVN

121SOVN

141SOVN

Rated Cooling Capacity

KW

96

129

166

227

248

293

339

400

473

500

USRT

27.3

36.7

47.2

64.6

70.5

83.3

96.4

113.8

134.5

142.2

×1000kcal/h

82.6

110.9

142.8

195.2

213.3

252.0

291.5

344.0

406.8

430.0
Water Cooled Chiller Unit with Heat Recovery(R407C)

Model ESGW ~

162SOVN

175SOVN

183SOVN

208SOVN

230SOVN

234SOVN

278SOVN

297SOVN

392SOVN

443SOVN

Rated Cooling Capacity

KW

553

589

616

717

787

845

943

1074

1394

1587

USRT

157.3

167.5

175.2

203.9

223.8

240.3

268.2

305.5

396.5

451.4

×1000kcal/h

475.6

506.5

529.8

616.6

676.8

726.7

811.0

923.6

1198.8

1364.8
Water Cooled Chiller Unit with Heat Recovery(R407C)

Model ESGW ~

062DOVN

082DOVN

110DOVN

134DOVN

150DOVN

178DOVN

202DOVN

242DOVN

282DOVN

304DOVN

Rated Cooling Capacity

KW

193

257

332

454

495

587

678

800

946

999

USRT

54.9

73.1

94.4

129.1

140.8

167.0

192.8

227.5

269.1

284.1

×1000kcal/h

166.0

221.0

285.5

390.4

425.7

504.8

583.1

688.0

813.6

859.1
Water Cooled Chiller Unit with Heat Recovery(R407C)

Model ESGW ~

324DOVN

350DOVN

366DOVN

416DOVN

460DOVN

468DOVN

556DOVN

594DOVN

784DOVN

886DOVN

Rated Cooling Capacity

KW

1105

1178

1232

1433

1574

1689

1885

2148

2788

3174

USRT

314.3

335.0

350.4

407.6

447.7

480.4

536.1

610.9

792.9

902.7

×1000kcal/h

950.3

1013.1

1059.5

1232.4

1353.6

1452.5

1621.1

1847.3

2397.7

2729.6
Remarks:
(1)Rated Cooling Capacity Based on: Chilled water in/outlet temp. 12ºC/7ºC, Cooling water in/outlet temp. 30°C/35°C, Fouling factor: 0.088 sqm°C/KW.
(2) Chilled Water Range: 5~20ºC; Cooling Water Range: 20~40ºC;



4. Eurostars water cooled commercial screw chiller system








5.Heat Recovery


An efficient means of generating hot water is through the heat reclaim capabilities of Eurostars water-cooled chillers. Eurostars chillers with heat reclaim capabilities can produce chilled water controlled to the necessary temperature while generating hot water as a by-product of the chilled water system. This heat reclaim captures energy that would otherwise be wasted to the atmosphere increasing overall system efficiencies.

Buildings are responsible for 40 percent of total energy consumption. Of the energy consumed in commercial buildings, 43 percent is used for space and water heating. If a more efficient means of providing heat could be implemented, it would represent a tremendous opportunity to reduce energy consumption in buildings. There is a more efficient means of generating hot water through the application of chiller systems with heat reclaim capabilities. Eurostars chillers with heat reclaim capabilities can do just that: produce chilled water controlled to the necessary temperature while generating hot water as a by-product of the refrigeration cycle.

How It Works
During cooling only operation, the chiller produces a controlled source of chilled water leaving the evaporator while dissipating heat through the condenser and ultimately to the environment. When there is a simultaneous need for chilled water and hot water, these chillers have the capability to operate in heat recovery mode. The recovered heat can be redirected for various heating needs, which saves energy while maintaining design conditions.

Applications
There are many different types of heat recovery applications, including:
• Hotels • Hospitals • Casinos • Universities • Manufacturing Plants • Office Buildings

Heat reclaim benefits:
*For Building Owners and Managers
• Reduces operating expenses • Easy to maintain • Quiet operation • Reliable operation • Environmentally sound refrigerant • Building automation system compatible
*For Consulting Engineers
• HFC and HFC/HFO refrigerants • High-efficiency optimization • Ideal for replacement projects • Semi-hermetic motor
*For Contractors
• Easy to break down • Ideal for replacement • Diagnostic controls • Reliable performance • Reduces installation expenses • Compact footprint

6. Eurostars water cooled screw chiller commercial solution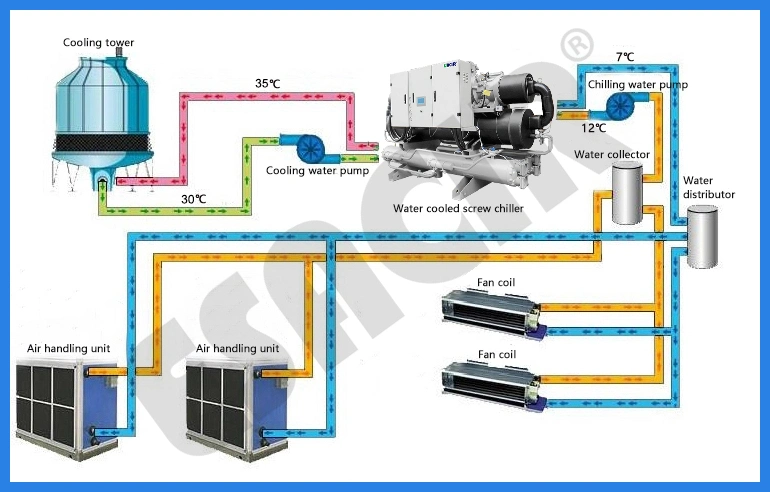 7. Eurostars Service


(1)The Proof of Quality:
Now we have customers in different countries and places, such as Mexico, Australia, New Zealand, Singapore,
Argentina, Ukraine, Uzbekistan, Middle- East, Africa…
(2)The Guarantee of Quality:
Reasonable design, Professional technicians, Stable production workers, Full-scale Equipments,
Strict QA & QC system…
(3)Custom Made Design:
We supply our design drawing according to customer practical situation.
(4) Technique Support:
We supply our wiring diagram, installation instructions and maintenance manual, make more easier for installation.
(5) International Trade Operation:
We have concentrated on international trade of chillers for any years, accumulated various experience
from different customers of different countries. So we can update our operation in time according to our customers and new rules. It is helpful to clear customs and save cost and time for our customers.



8.Eurostars company certificates and Customer visiting


We, EUROSTARS, which established in year 2006, is a modern hi-tech enterprise, specializing in Heating Ventilation Air Conditioning and Industrial Refrigeration research, development, production, sales and engineering services.
Eurostars team with more than 10 years experience of HVAC equipment and system in local China and international market, has provided qualified HVAC equipment, installation and service to 30+ countries around the world.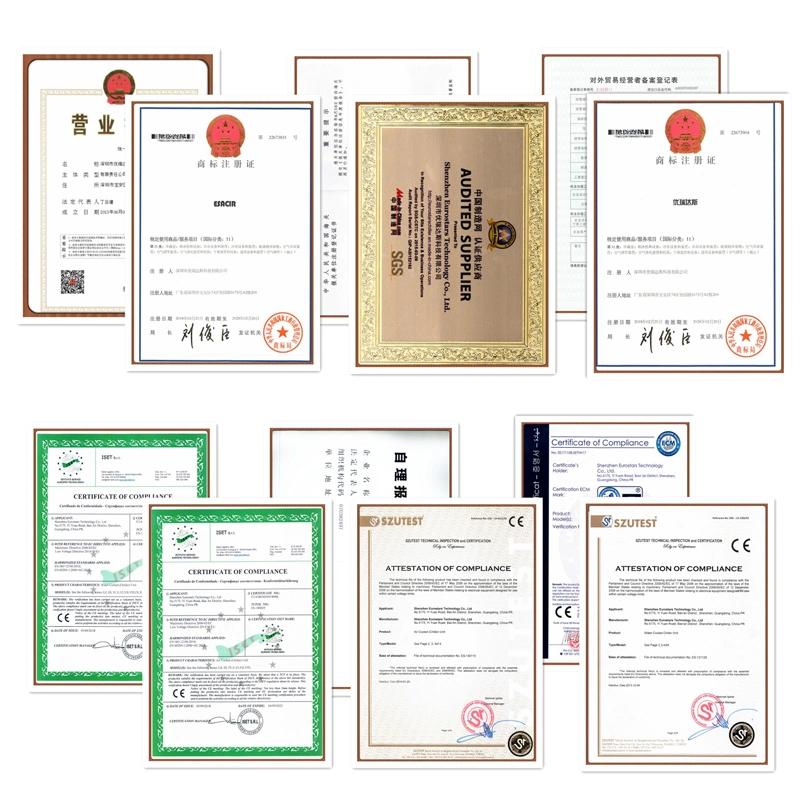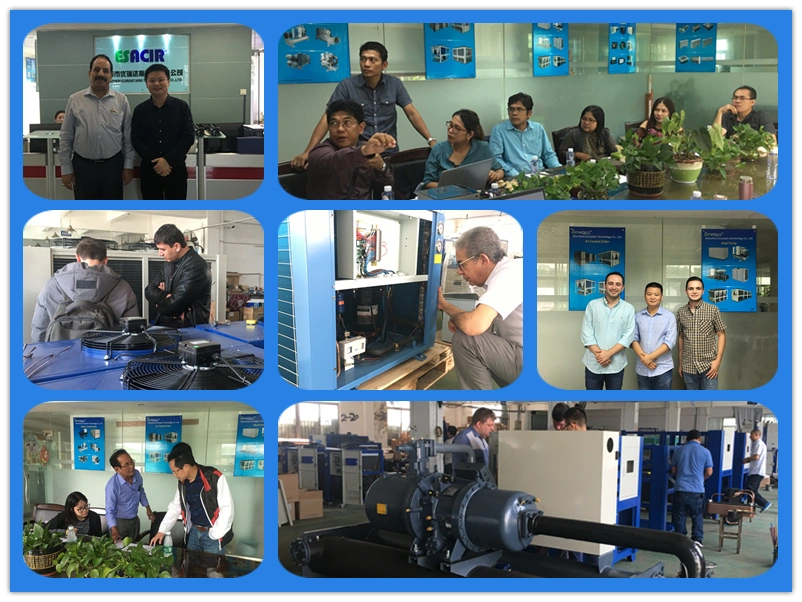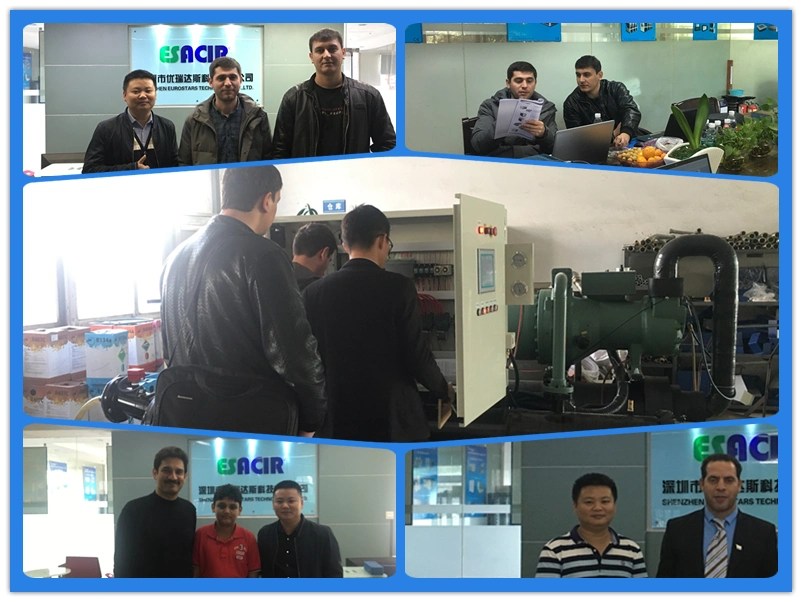 9. Our factory view


Modern new process and assemble line, including copper tube straighten machine, aluminum fin punching machine, three dimensional copper tube bending machine, tube expander machine, sheet metal laser cutting machine, numerical control punching machine, CNC bending machine, chiller, fan coil unit and AHU assemble line,. etc..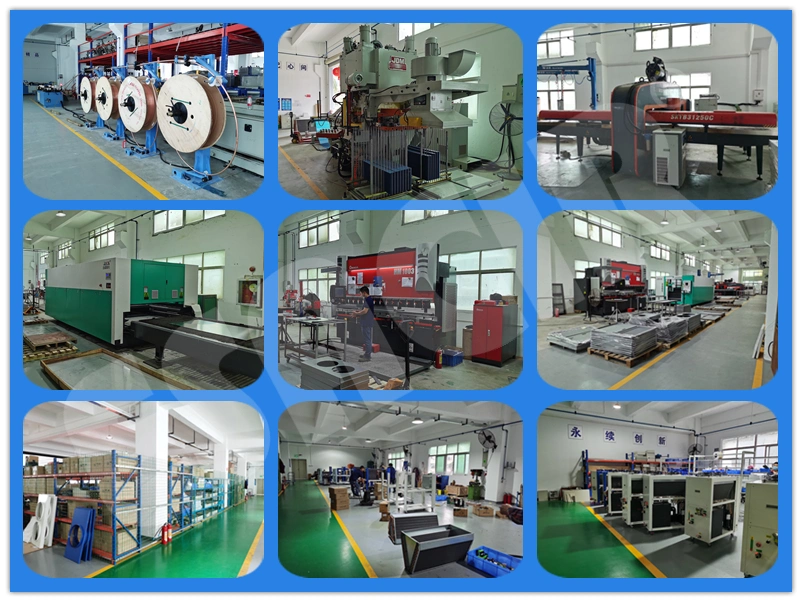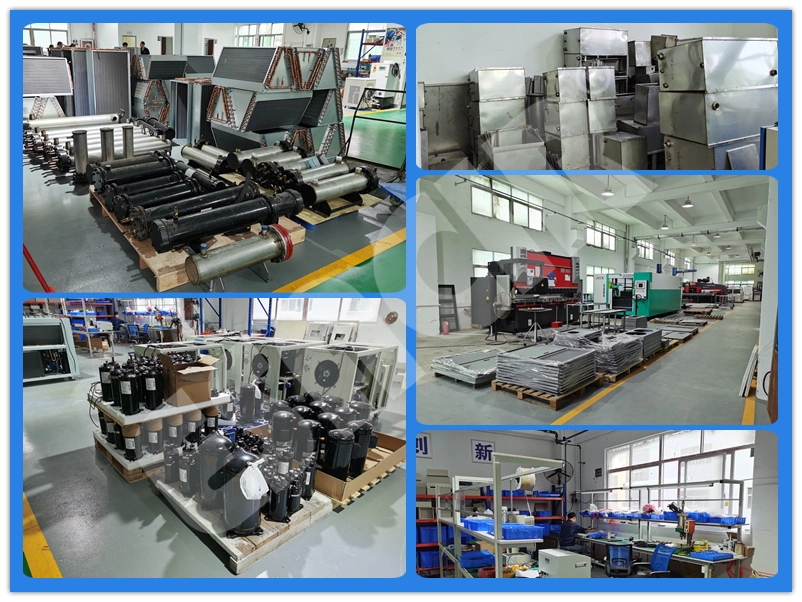 10. Eurostars water cooled chiller package and delivery


Our standard package is plastic film with wooden pallet for safe delivery and easy to load/unload.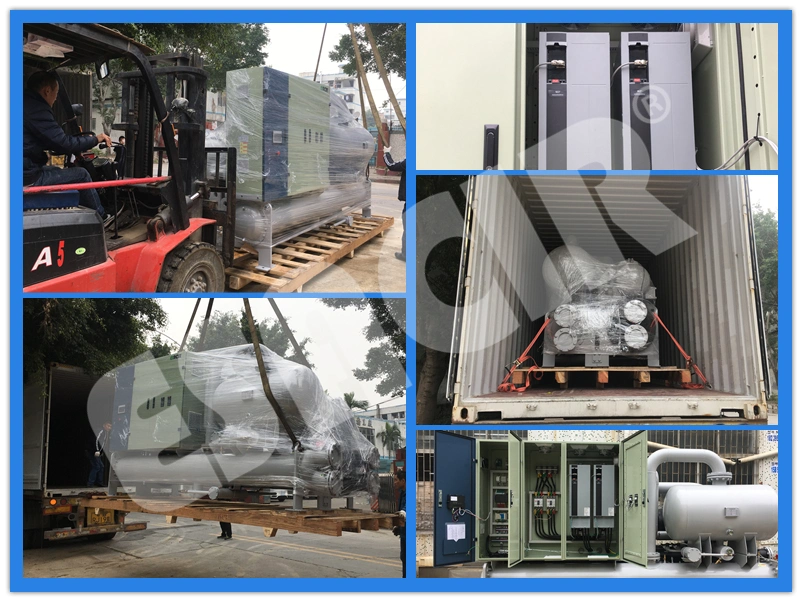 11. Eurostars water cooled chiller projects
We exported chillers to Ukraine, New Zealand, Guatelmala, Peru, Chile, Norway, Serbia, Romania, Greece, France, South Africa, Australia, Uzbekistan, Sri Lanka, India, Saudi Arabia, Iran, Mexico, Argentina, etc..