Air
Cooled Compressor Condensing Unit Applications:
Air
cooled compressor condensing unit is mostly used to work together with cold rooms, walk in freezers, spiral freezers, tunnel freezers, plate freezers or other refrigeration projects. We use Bitzer compressors mostly and other compressor brands will be also available according to customers requirement.
Bitzer Compressor condensing unit is widely used for different temperature range, applicable in cold storage, chiller room, freezer room etc.
With Features:
1. E
quipped
with Semi-Hermetic Bitzer compressor, reliable quality;
2. Open type condensing unit, easy for installation and maintenance;
3. Cooling Type:
air
-cooled;
4. Used for wide range temperature, middle and high: +5C to -5C, middle and low: -15 to -25C;
5. Copper tube and
aluminium
fin type heat
ex-changer
;
6. Refrigerant R404A and R22 are both available.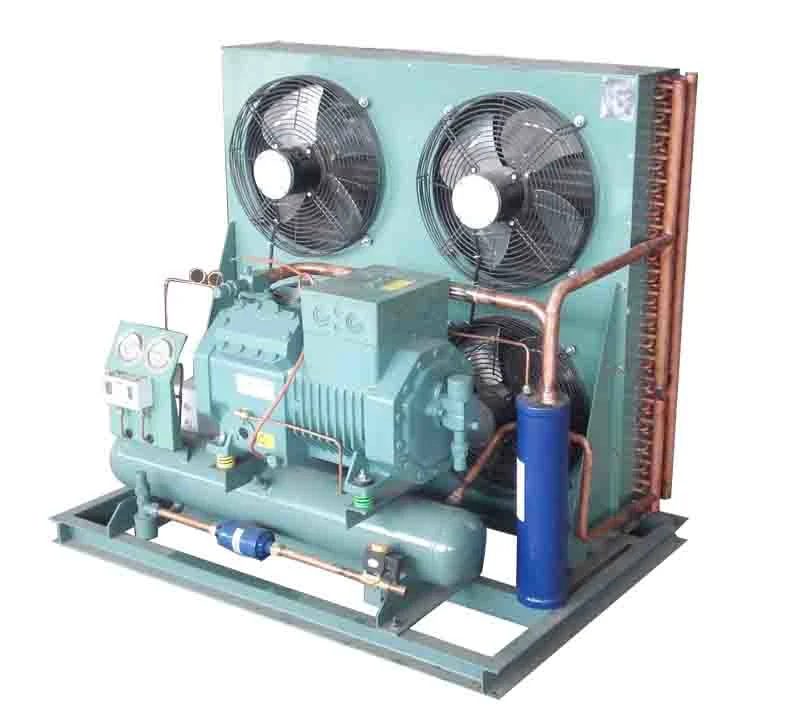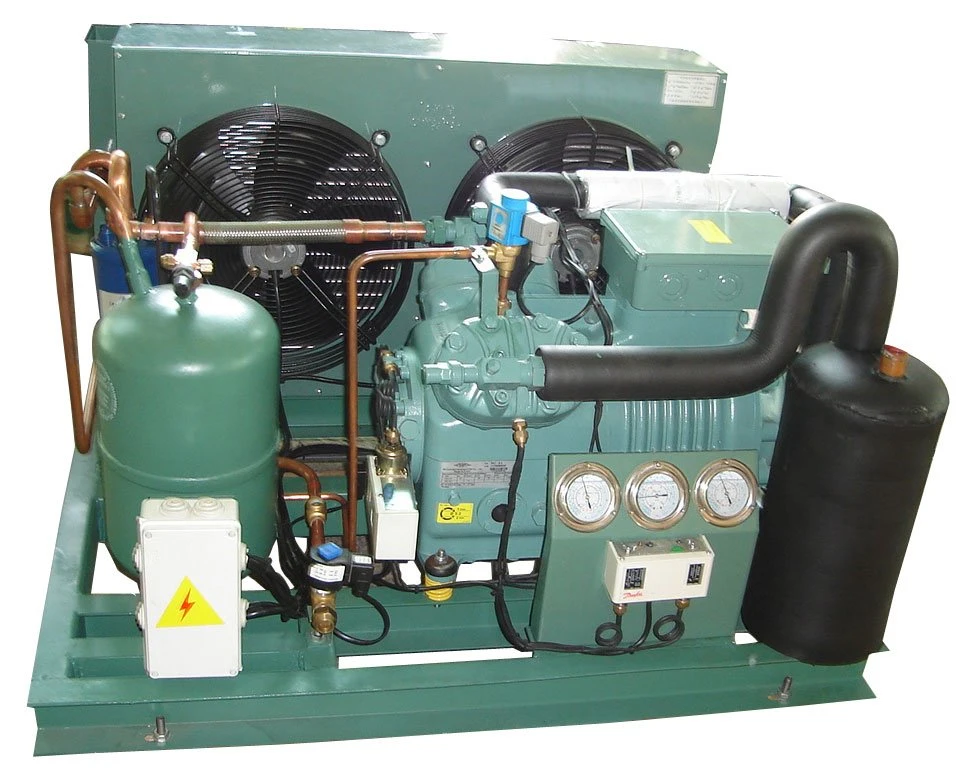 FAQ
How to distinguish between the original new and fake Bitzer compressor?
Each compressor has a unique nameplate with QR code. Use the cellphone to scan the code, the result will show on the phone from Bitzer company systems. Any phone can do. Original new, result is successful and fake compressor fail.
Where are Bitzer compressor production bases located?
Beijing China, America, Germany, Egypt and so on. They follow the German headquarters strict quality control system. We purchase Bitzer compressor from Bitzer factory in Beijing.
How many kinds of Bitzer compressors?
Semi-hermetic(ECOLINE series),Two stages semi-hermetic, Semi-hermetic screw compressor, Hermetic screw compressor
What is the Bit

z

er lifetime?
Normally 8 years at least. But need maintenance to ensure high efficiency.
Q: What information do you need to provide in order to get a quotation?
A: Generally, we need following information for providing the quotation.
1) Water cooled or air cooled.
2) Cooling Capacity.
3) Power supply.
4) Refrigerant R22 or R404A.
5) Evaporating temperature(Required cold room temperature)
6) Condensing temperature(Local ambient temperature)
7) Compressor brand
Other special requirements......
Q: Can I have a samples for testing before ordering products?
A: Yes, you can. We sincerely suggest that customers should have some samples of required fans for testing because the truly performance of fans can be fully demonstrated after testing is conducted.
Q: What is the warranty of products?
A: For 1 year warranty. Free to amend and change the parts due to quality reasons in warranty year.