Portable air cooler ,home appliance,Fresh air cooler, Evaporative Air Cooling System, Big Airflow Evaporative Air Cooling System,hot selling desert cooler,air cooler whole,evaporative air cooler factory,low power consumption air cooler ,air conditioner,Iraq cooling system.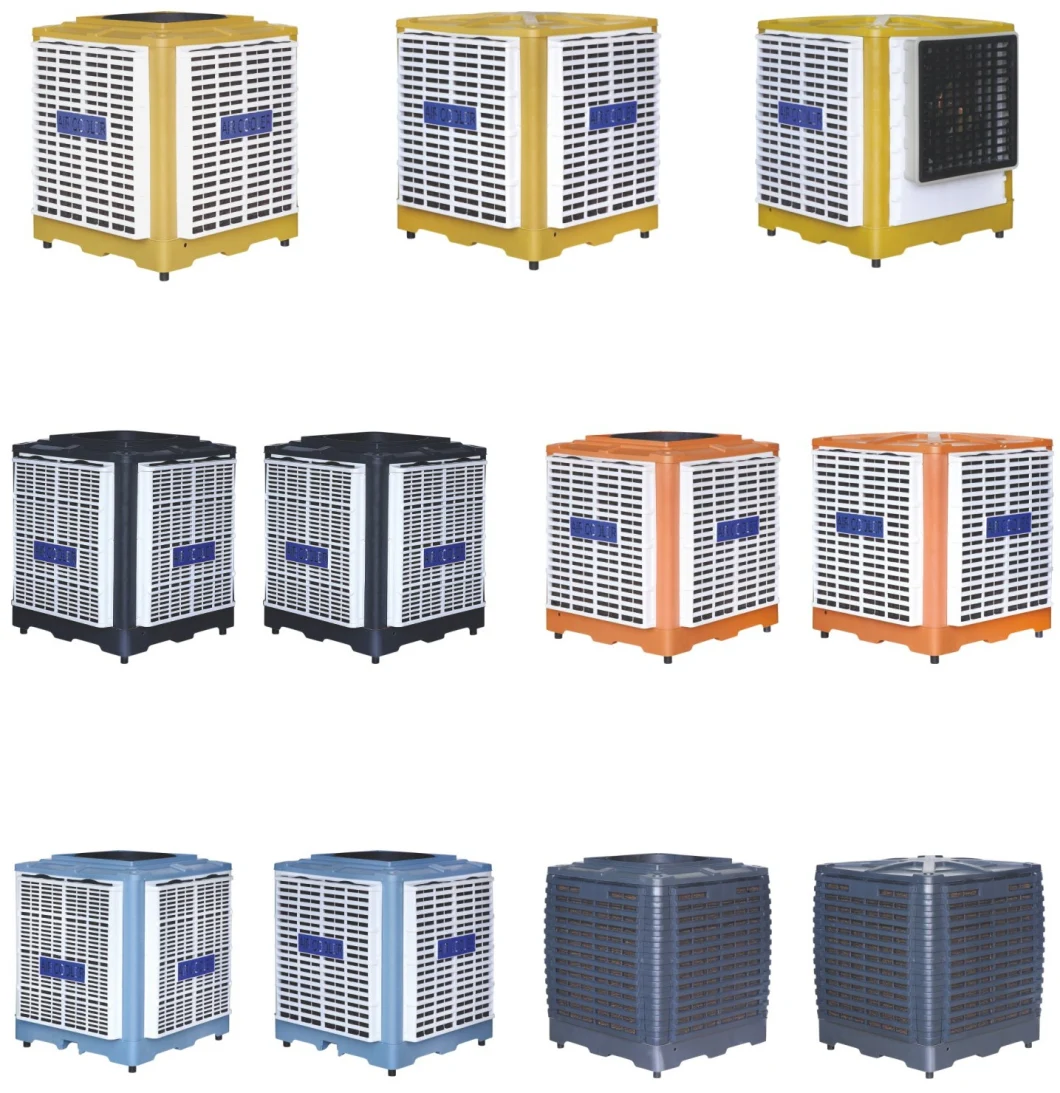 Details of evaporative cooling system :
22000CMH, 1.5kw New Style Rooftop Plastic Evaporative Water Air Cooler evaporative air cooler
Model: CY-22TA/DA NEW STYLE BIG WATER TANK
Power: 1.5 KW
air flow(m³/h): 22000
fan type: axial fan
voltage: 3phase/1phase,220v/380/415
frequency: 50/60HZ
speed option: 1/12
control system: variable speed control system / Single speed manual control
size: 1080*1080*1200mm
air pressure: 180-200Pa
cooling area: 120-180M²
noise :≤790DB
water tank: 30L
water consumption: 10-15L/H
weight: 60KG
air outlet size: 670*670MM
cooling pad size: (840+30)*760*100
Application:industrial,commercial,greenhouse, poultry farming and more
SPECIFICATION:
The unit can be delivered completely knock down or semi-finished packing or fully assembled to minimize installation time or to make possible to carry the product up to the roof in narrow stairways or elevators.Our evaporative cooling air flow can be 18000CMH,20000CMH,22000CMH,25000CMH,30000CMH,35000CMH,40000CMH , and several units can be linked parallel to create sufficient ventilation for large facilities.
1. Full-automatic LCD speed controller, easy operation,steady performance.
2. High voltage mute sound type nylon fan blade, big air output,low-energy consumption,low noise.
3. Injection-moulded cabinet, PP homopolymer engineering material,add flexibilizer, UV-cut resisitant.
4. Complete protection, over-current protection, open phase protection, undervoltage protection,water shortage protection, full-automatic water supply and drainage function.
5. Automatic control water-supply system,open type water distributor,divide water fluency,automatic clearing,no jam.
WIDELY APPLICATION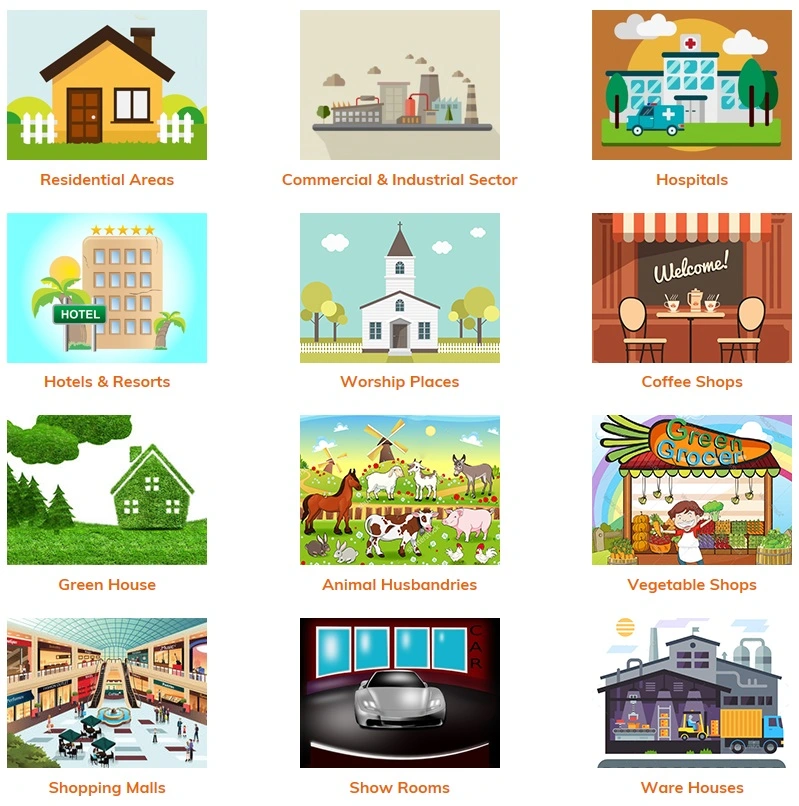 22000CMH industrial air cooler woring principle
Air cooler is widely used to cool down the room temperature. The working principle is to absorb heat through the evaporation of water. It is different from typical air conditioning systems which use vapor-compression or absorption refrigeration cycles. Therefore, air cooler is more efficient, energy saving and environmental friendly.

Industrial air coolers can be used in any place that requires cooling or ventilation, such as factories, workshops, hospitals, schools, supermarkets, entertainment centers, underground parking lots, greenhouses, farms and all kinds of public areas.

It is important for homeowners to note that swamp coolers cool your indoor air using water evaporation.This means that the evaporative cooler may not be the best cooling solutions for all locations since climatic conditions are different in different areas. For instance, a swamp cooler may be less effective in areas associated with high humidity.

Our services:
1. OEM Manufacturing: Design, Carton,Package, Logo,etc.
2. Inquiries are responded within 12 hours.
3.Should you have any questions, please feel free to contact us, we will offer professional solutions.
4.Feedback is highly appreciated.
Welcome to have any inquiry from you about our evaporative air cooler,We are the manufactuer in the City of Taizhou China,I will at service at any time,pls do contact us