Model
CY-18 TA/DA/SA-C
Air Discharge
Top
Power
1.1kw
Air flow (m/h)
18000
Fan type
Axial
Voltage
3 Phase 220V /380V /415V
Frequency
50HZ/60HZ
Speed option
12-1
control system
frequency inverter system
Single speed controller
Size (M)
1080*1080*1300mm
Air Pressure
195Pa
Cooling area
80-100m2
Noise
≤70DB
Water tank
200L
Water consumption
15-20L/h
Weight
60KG
Air outlet size
670*670mm
Cooling pad size
(650+30)*770*100mm
industrial air cooler portable air conditioner cooling four side outlet the wind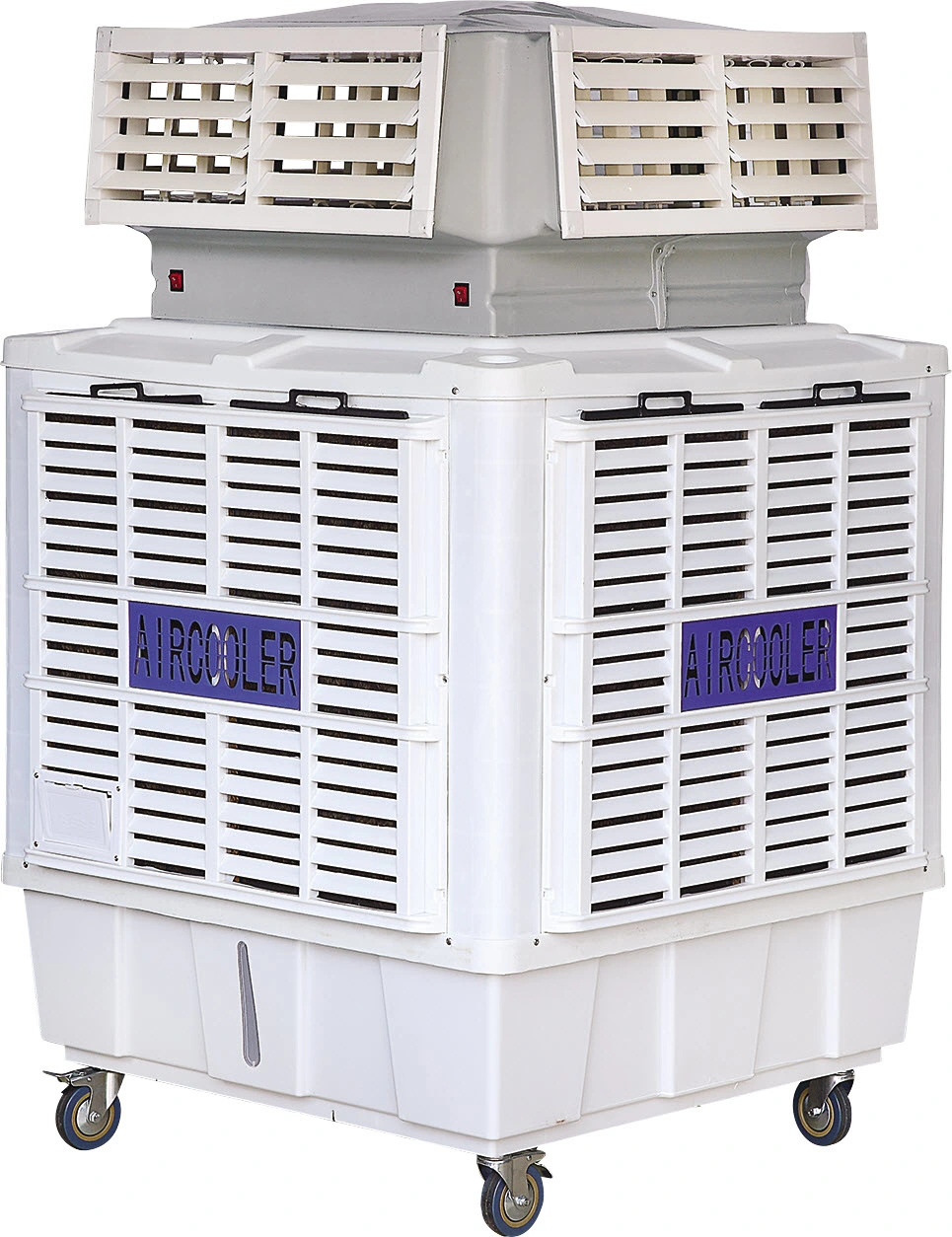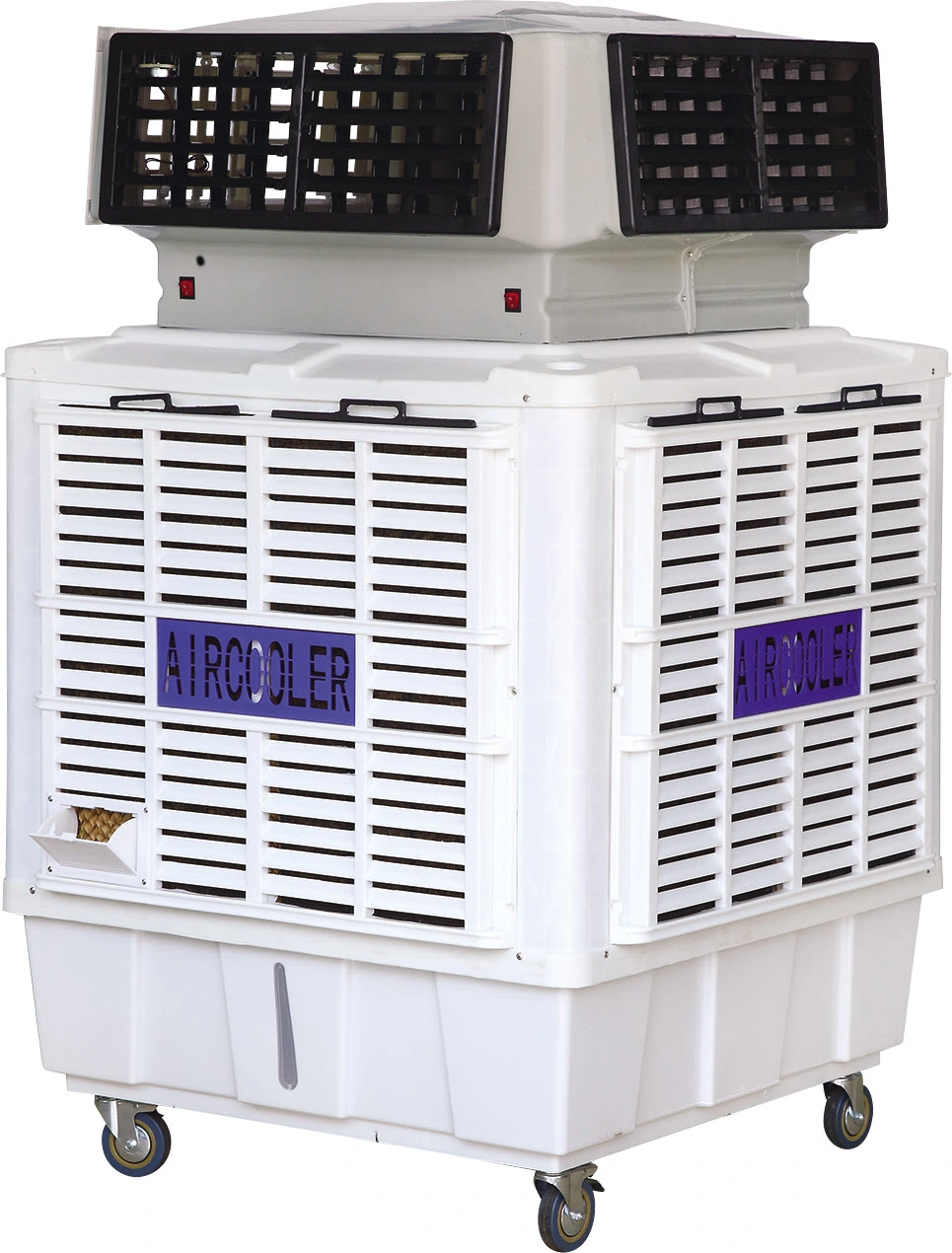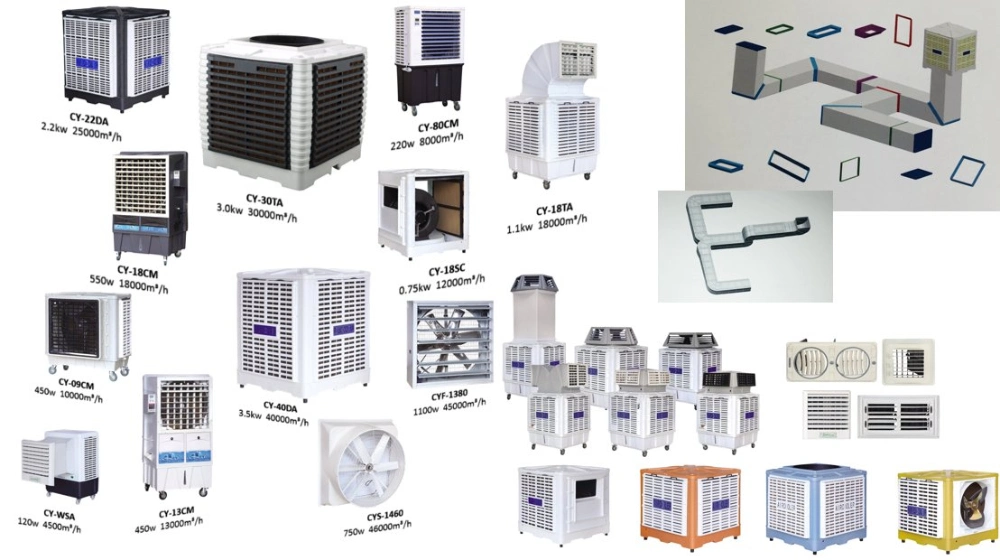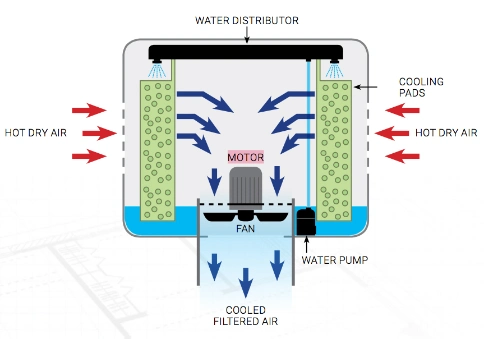 Evaporative Air Cooler/ Evaporative air cooler with 4 diffusers

Advantage:
--Economical: Less than 1/3 the price of traditional air conditioner.
--Keep door and window open.
--with 3 or 4 pcs cooling pads, higher cooling efficiency.
--40000M3/h air flow provide you stronger cool air by low energy.
--Special design, beautiful appearance.
--Convenient control: Excellent LCD+Remote control.
--Water shortage protection.
--80% more energy saving than traditional air conditioner.
--Large stock in our factory. Fast delivery for neighboring countries.
--Multi-functional: Can be used as humidifier, air purifier, air filter, ventilator, fan.
--Easy to use, easy to clean. Maintenance friendly.
--Case/Shell Material: PP, UV-proof ,anti-corrosion,anti-aging. Perfect used for outdoor.
--Fan Motor: Aluminum Housing or Iron Housing
Low installation, running and maintenance cost

Remote control for uncomplicated setting and possibility to run units in parallel

Light weight polymer casing

High performance axial fan for ducting options

Suitable for a wide range of applications

Simple and flexible installation

Environmentally friendly
Working Principle:
Water is circulated through a pump station and supplied to the top of the cooling pad via distribution manifold. A distribution pad on the top of the cooling pad ensure on even water distribution. The water flows down the corrugated surface of the evaporative cooling pad. Part of the water is evaporated by the warm and dry air that passes through the pad. The rest of the water assists in washing the pad, and is drained back to the pump station through a gutter system.
The heat that is needed for the evaporation is taken from the air itself. The air that leaves the pad is therefore cooled and humidified simultaneously without any external energy supply for the Evaporation process. This is natures own cooling process.
FAQ:
Q1: Are you the trading company or manufacturer?
A1: Our company is evaporative air cooler global suppler that specializing manufacture in the air cooler (industry or home), exhaust fan and air cooler parts. We have profuse designs with series quality grade and expressly.
Q2: Can you offer me better price?
A2: Our price is very competitive because we are the designing, molding, injection, sales of one of manufacturers.
Q3: Can you make specific voltage and thickness of cooling pad, and use our own brand ?
A3: We can offer 110V-120V, 220V-240V, 380V-415V., frequency 50HZ-60HZ. Cooling pad always we use is 10mm, if you need 12mm, we also can make for you. For air cooler brand, we can OEM & ODM for you.
Q4: What is the payment term?
A4: Always is T/T(30/70), also the at sight L/C.
Q5: How long is your air cooler warranty?
A5: The warranty time for air cooler is 1 year. If the parts broken in 1 year, we all can offer you new parts in next order.
Q6: How long is the delivery time?
A6: Generally it is within 7-10 days after the deposit. but also depend on the order quantity. we promise offer in 1 month.