OEM Home Mini split Air Conditioners INVERTER 9000BTU-24000BTU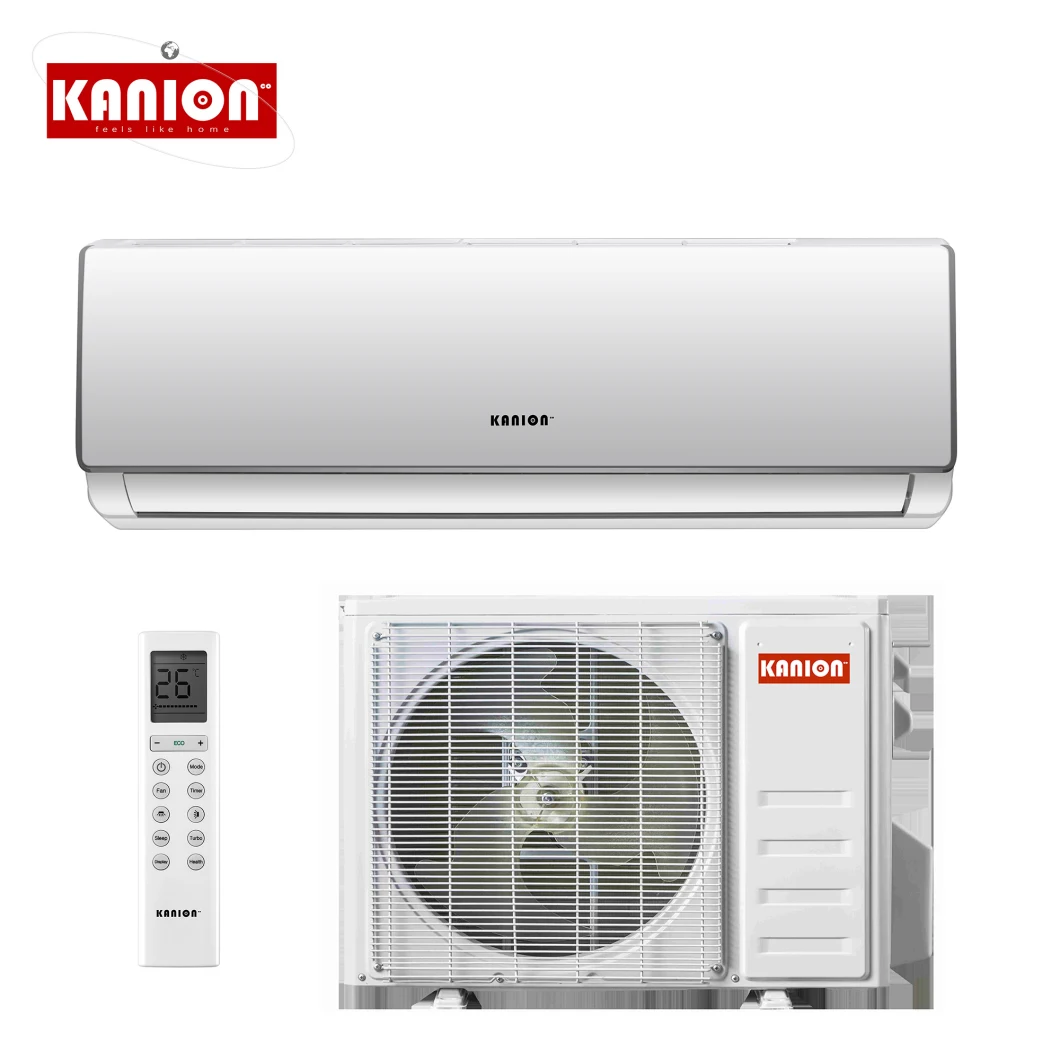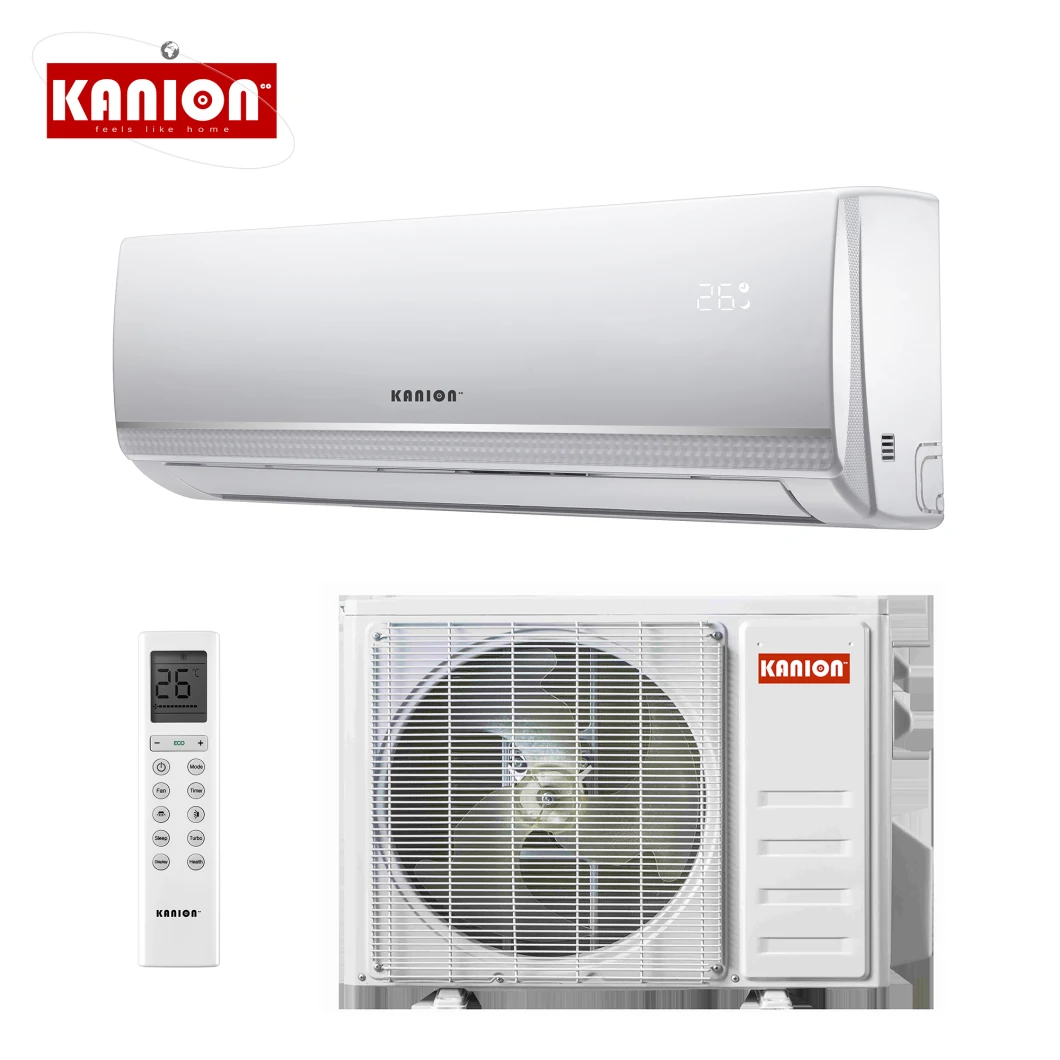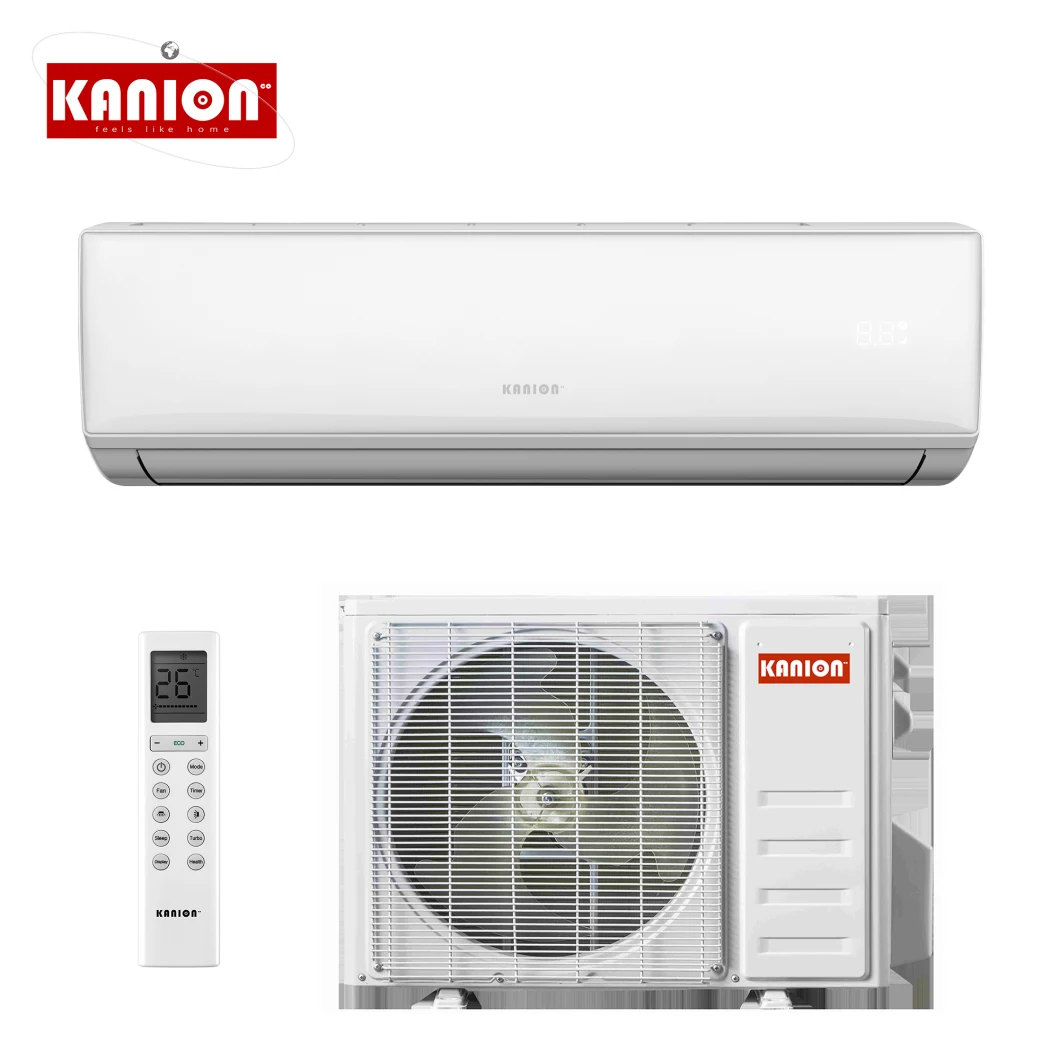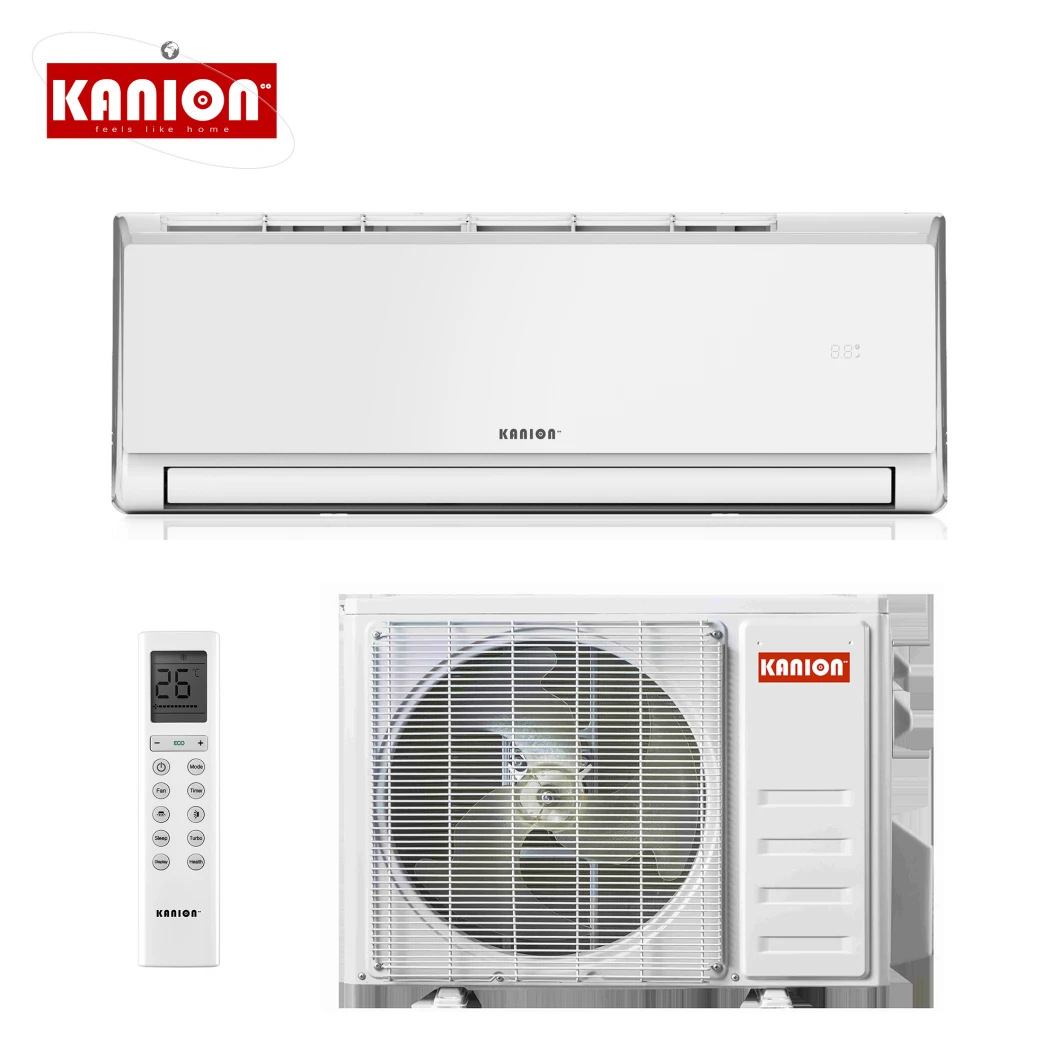 Specification

Model

KWSM-12IR410AHS21

KWSM-18IR410AHS21

KWSM-24IR410AHS21

Type

Cooling only

Cooling only

Cooling only

cooling capacity

BTU

12000

18000

24000

Control type

Remote

Remote

Remote

Rated cooling capacity

Btu/h

12000(2047~12625)

18000(4095-21155)

24000(4606~24900)

W

3517(600~3700)

5275(1200~6200)

7030(1350~7300)

EER for cooling

W/W

11.80

;

3.45

11.45

;

3.35

11.45

;

3.35

SEER

Btu/W.h

20.00

20.00

20.00

HSPF Rating (Region IV)

Btu/W.h

N/A

N/A

N/A

Moisture removal

Liters/h

1.3

1.8

2.2

Pressure

High(DP)

MPa

4.5

4.5

4.5

Low(SP)

MPa

1.9

1.9

1.9

Indoor noise level at cooling

High

dB(A)

39

48

49

Med.

dB(A)

35

42

44

Low

dB(A)

30

37

39

Outdoor noise level

dB(A)

52

53

54

Electrical Data

Power supply

208-230V~/60Hz

208-230V~/60Hz

208-230V/60Hz/1P

Voltage Range

V

165~265

165~265

165~265

Rated current

Cooling

A

4.8(1.0~7.0)

7.5(1.6~11)

10.0(1.7~14)

Rated input

Cooling

W

1020(220~1500)

1575(200~2500)

2100(230~2700)

Max Current

Cooling

A

7.0

11.0

14.0

Max Power input

Cooling

W

1540

2500

2700

Refrigerating System

Refrigerant/Charge

Gram

R410A/720g 25.400Z

R410A/950g 33.51oz

R410A/1050g 37.04oz

Compressor

Model

ASN98D32UEZ

C-6RZ146H1DJ

C-6RZ146H1DJ

MFG

GMCC

SANYO

SANYO

Type

Rotary

Rotary

Rotary

Fan System

Indoor air circulation(Cooling/Heating)

m

3

/h

600

1000

1450

Indoor fan type

Cross flow

Cross flow

Cross flow

Indoor fan speed H/M/L

Cooling

rpm

1200/1000/800

1200/1000/850

1050/950/800

Dry

rpm

800

850

800

Sleep

rpm

800

850

800

Indoor fan motor output

W

23

45

45

Outdoor fan type

Propeller

Propeller

Propeller

Outdoor fan speed

rpm

900/850/810/610/510

1000

850

Outdoor fan motor output

W

33

52

85

Connections

Connecting Pipe

Gas

Inches

Φ9.52

(

3/8''

)

Φ9.52

(

3/8''

)

Φ12(1/2'')

Liquid

Inches

Φ6(1/4'')

Φ6(1/4'')

Φ6(1/4'')

Connecting Wiring

Size x Core number

4×16AWG

4×16AWG

4×16AWG

Drainage Pipe

O.D 16mm

O.D 16mm

O.D 16mm

Others

Suitable area

m

2

15~23

20~35

30~50

Net dimensions (W x D x H)

Indoor

mm

811×292×203

1010×315×220

1186×340×258

Outdoor

mm

777×290×498

853×349×602

920×380×699

Net weight

Indoor

kg

8.5

13

17

Outdoor

kg

24

31

38

Packing dimensions (W x D x H)

Indoor

mm

885×366×275

1096×390×297

1262×420×337

Outdoor

mm

838x338x540

900×405×645

960×430×732

Gross weight

Indoor

kg

11

16

21

Outdoor

kg

28

36

44

loading quantity

Loading Qty/40HQ

set

270

188

136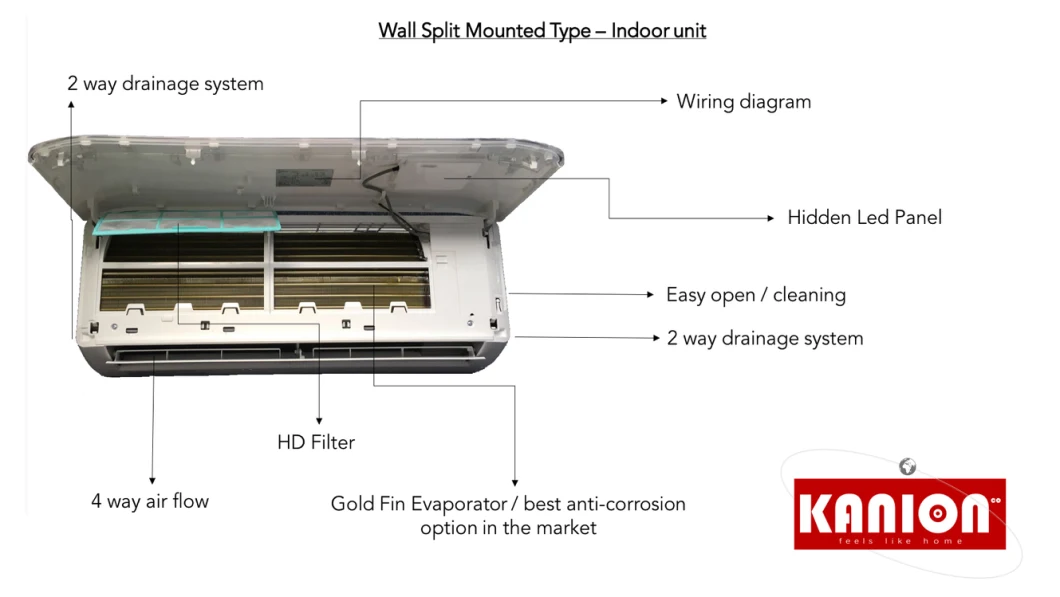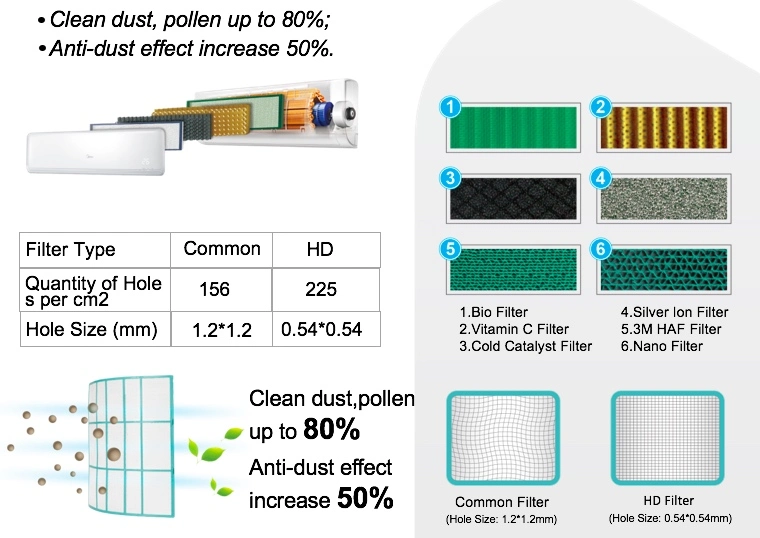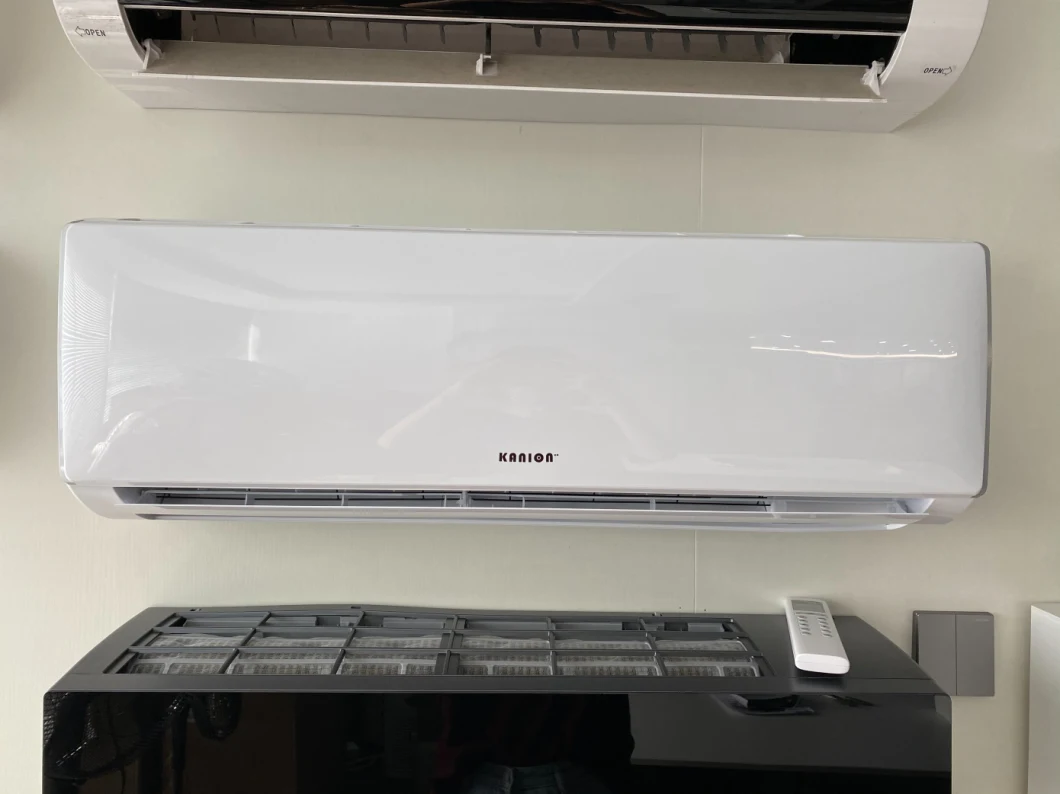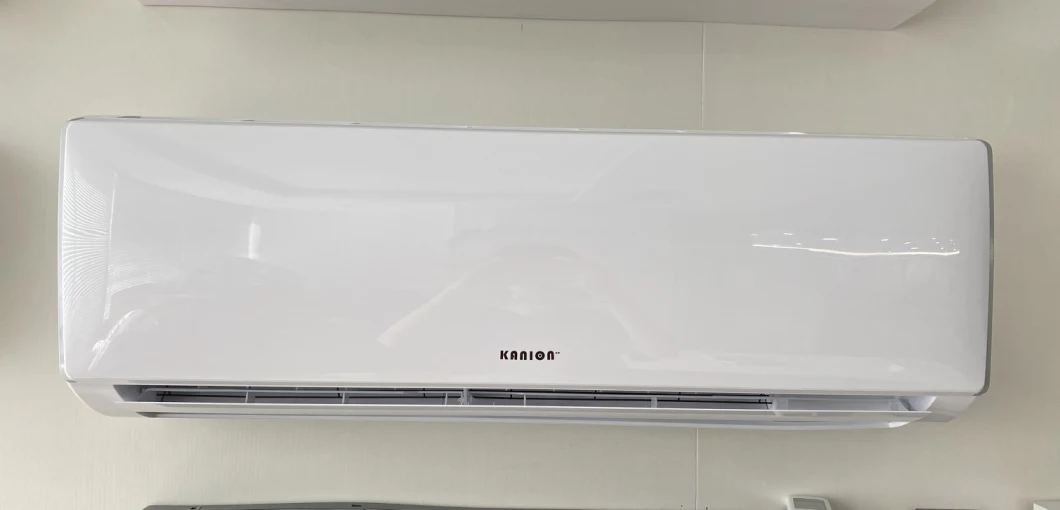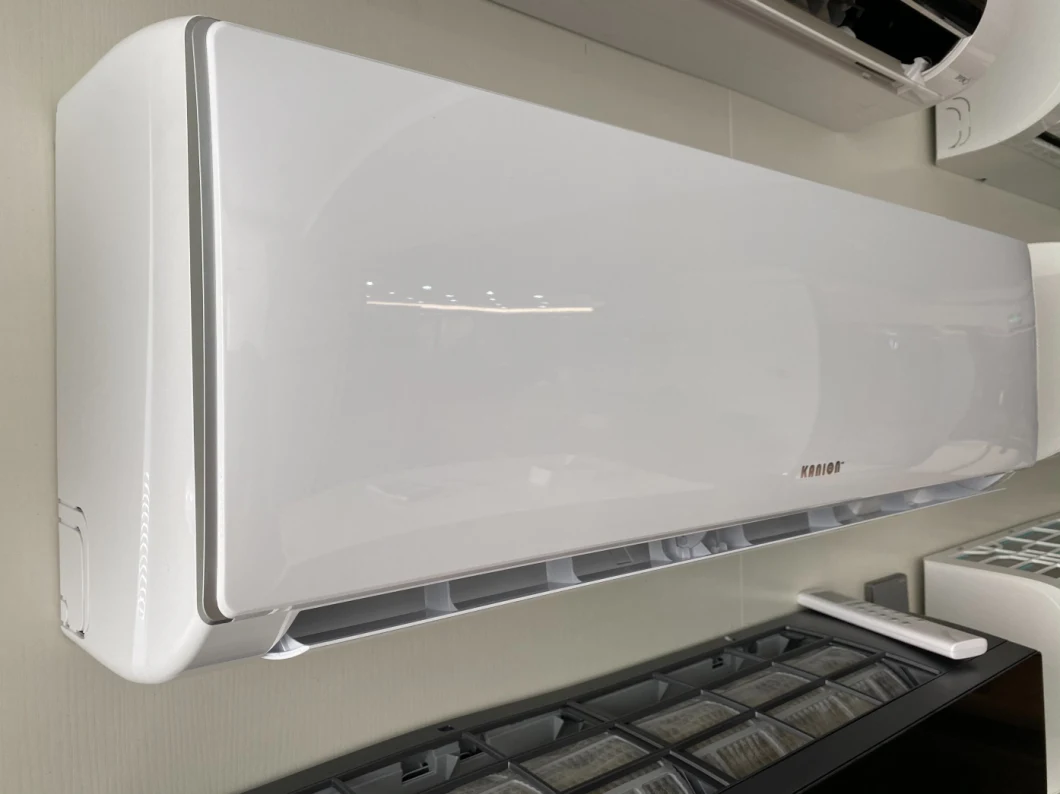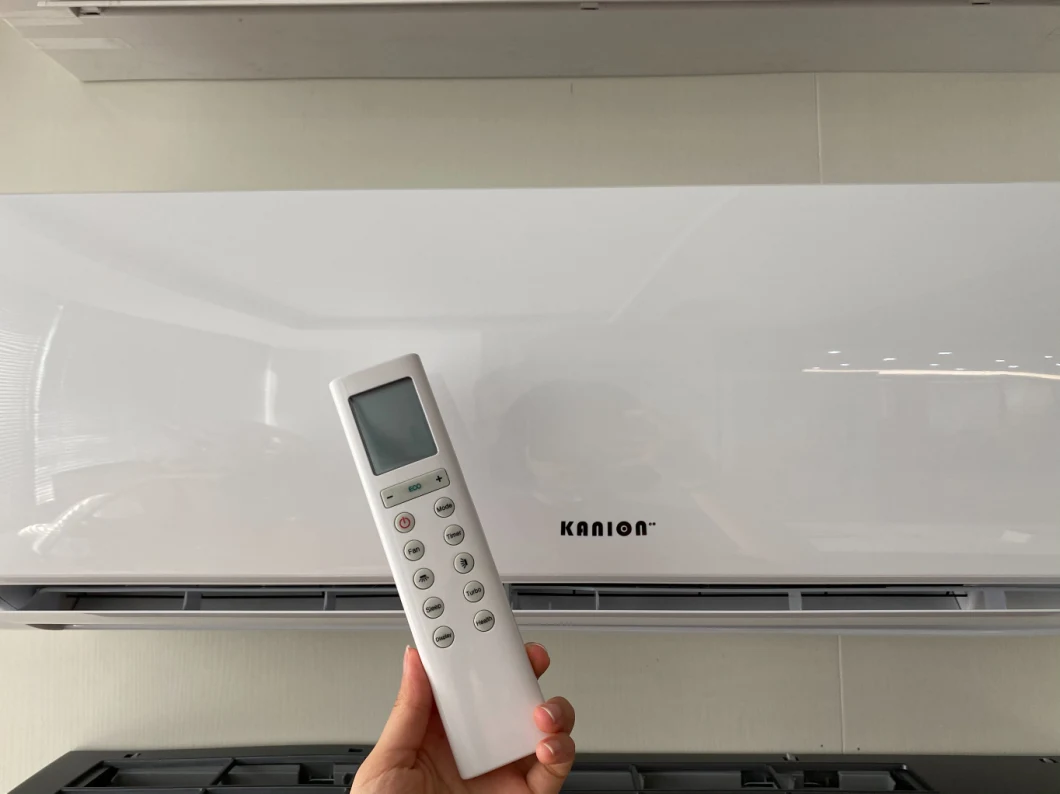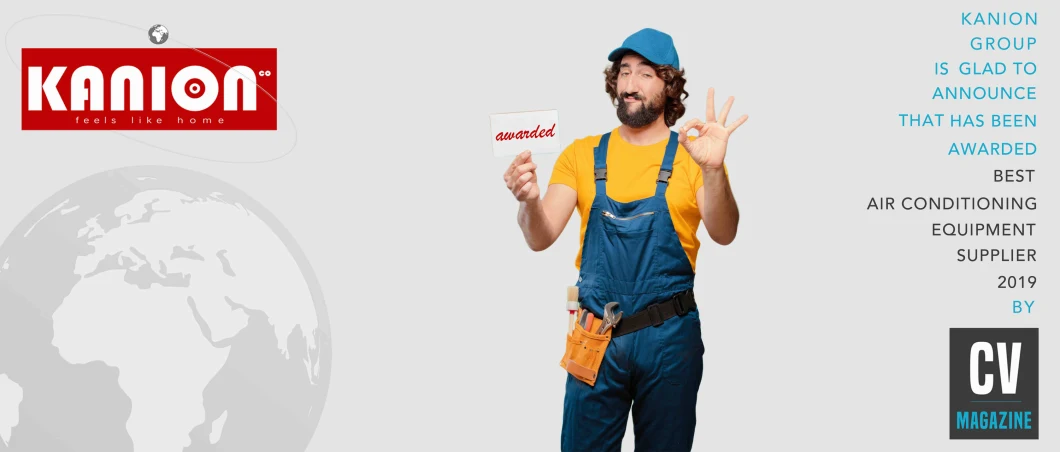 Packaging & Shipping
1.Packaging of indoor&outdoor unit: Carton Packaging2.Mode of transport: Sea transportation (20'GP /40'GP /40'HQ container)&Air Transportation (samples)3.Trade Clause: FOB/CFR/EXW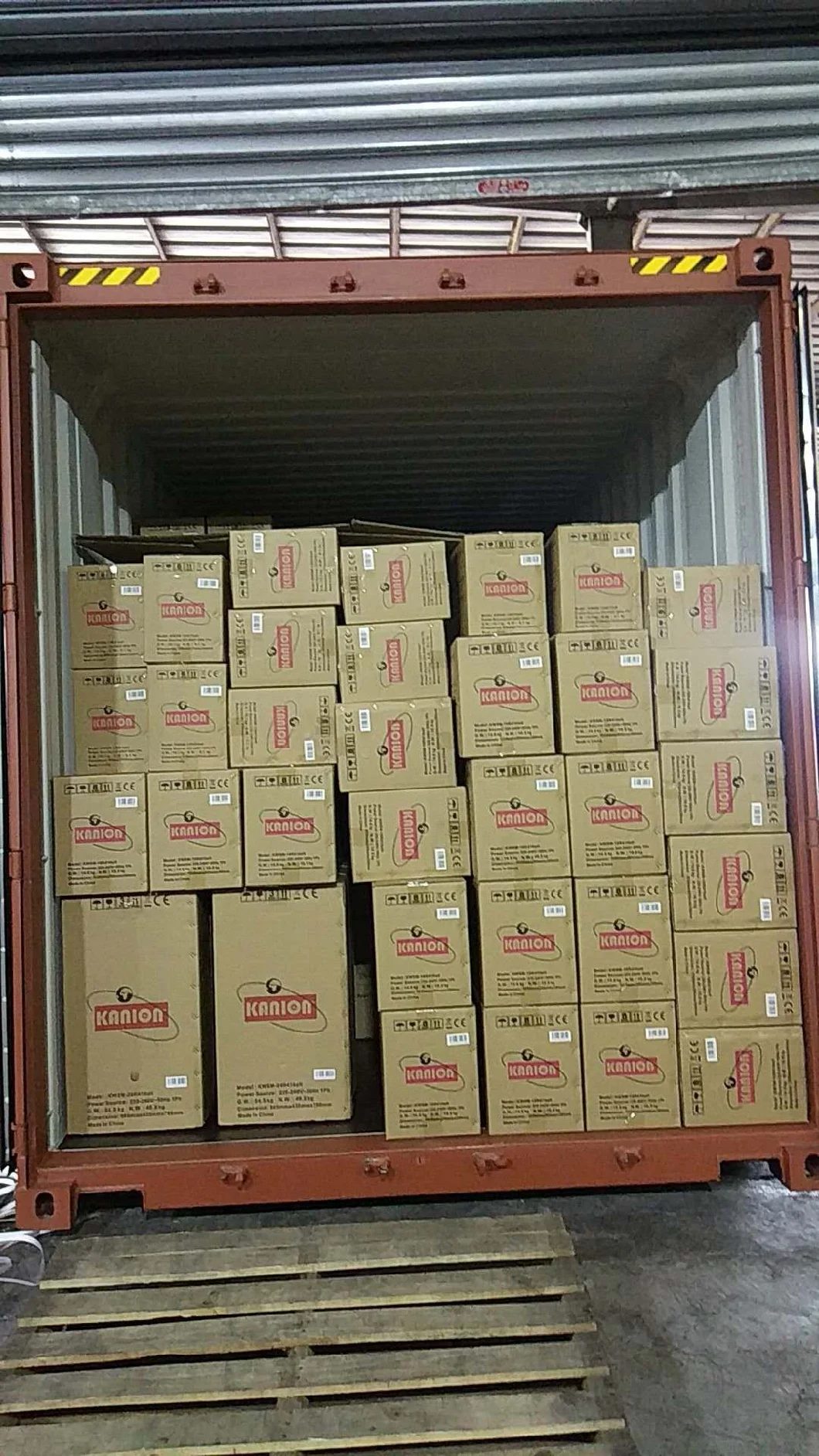 Frequently Asked Questions
1. Why Kanion?
Kanion is an established supplier. We export to almost every country around the globe and when it comes to quality and efficiency our products can meet the standards of the most demanding countries in the world, we are certified by SASO by SGS, UL & ETL by INTERTEK, AHRI, ENERGY STAR, CE by TUV, among others. But high efficiency or not, our product have the same standards quality in any country we compete, with high quality copper parts, blue fin or golden fin condenser and evaporator, Japanese compressor (GMCC Toshiba, Mitsubishi, Panasonic, Hitachi) and exciting new features like Wi-Fi control and follow me feature.

2. Where are we?
Our office and plants span accross China, with offices , Dongguan, Shenzhen, Foshan, Ganzhou, among others. Our main marketing office is in Luohu District, Shenzhen city which is a key location in Pearl River Delta, Guangdong Province, with easy access from big commercial centers like nearby Hong Kong and Guangzhou (40 minutes trip by train).

3. The process of production, what does it include?
The order is placed and it needs about 30-40 days to finish production, depending on the season (peak season from October to March need 40 days, low season from April to Septemer needs 30 days), production process includes assembly, testing of quality and efficiency, packaging (thick colorful carton with kanion or OEM brand name enhanced by thick shockproof foam boards), transfer to warehouse, inspection by third party company or the client himself, loading, Shipment. The shipment time may vary depending on the location. Normally needs from 25 t0 40 days. So the whole process takes between 55-80 days.

4. Can i visit Kanion company?
Clients are most welcome to visit our offices and production bases. We may arrange company car within Shenzhen City in order to make your staying with us most comfortable. Please let us know about our visit schedule 3 days in advance.

5. Can i order a sample?
Yes, samples orders of small quantity, are available for clients to wish testing our products and need 25 days to deliver. The goods can be sent by express or by ship.

6. Can i receive your full product catalog?
Yes, by cloud service of your preference we can send a soft copy of our full catalogs. By express we may send you our hard copy catalog. Please contact us for more information.

7. Can i print my logo and my carton design on the units and cartons?
Yes, Kanion offers this option to its buyers
Please feel free to contact me if you have any question!